Haryana School Holidays: There May Be a Holiday For Schools in Haryana, After Delhi The Department is Preparing For The Holiday
Haryana School Holidays: Due to continuous increase in air pollution in North India including Haryana, there may be school holidays. It has been announced to close primary schools in Delhi till 10th November. Here in Haryana also, the Education Department has now issued a letter.
The Directorate of School Education in Haryana has issued a letter to all the DCs of NCR. These letters give instructions to the DC. That they should take into account the AQI (Air Quality Index) in their districts while deciding whether to open or close schools.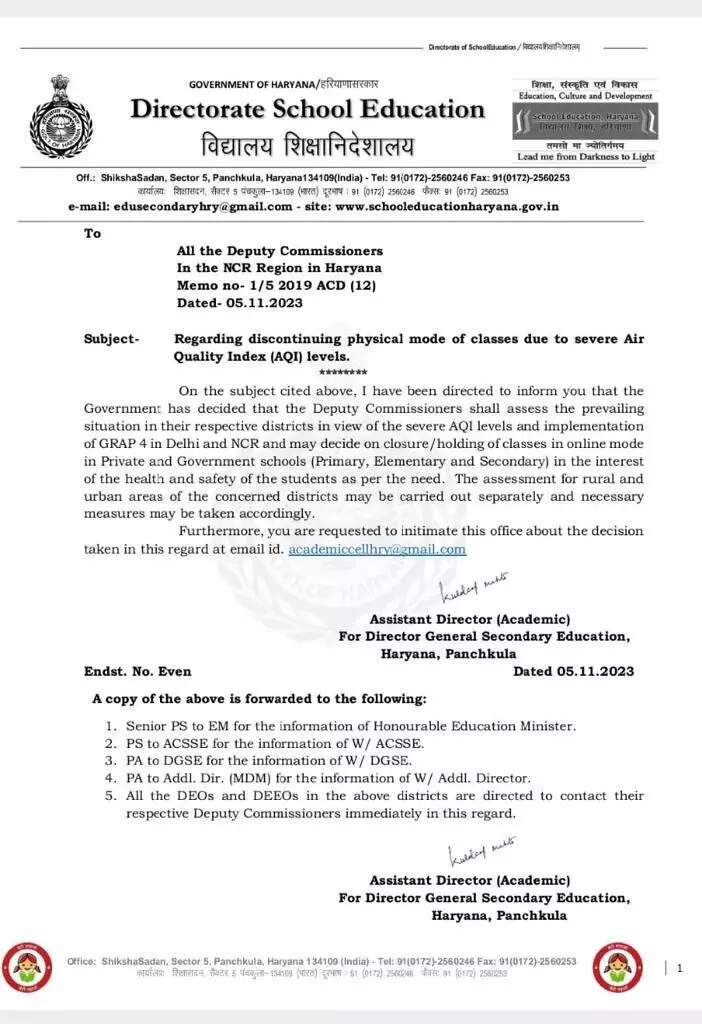 Now DC of NCR will be able to decide whether government and private schools should be opened or closed in the district in view of increasing pollution. Air pollution has increased significantly in recent times. As a result, schools were closed in Delhi. Schools may also be closed in Haryana NCR.
Read More - Redmi Note 10 Pro Max Come With 5020mAh Battery With 33-Watt Fast Charger
If pollution increases. So only the DC of that district can take this decision. That the school has to be closed. Or to reopen. It will also have to be decided in which area schools will remain closed. it means. That there may be different decisions for schools in rural and urban areas. Schools will be closed only where air pollution is high. After this the students will study online.
Superfast News Coverage By YuvaPatrkaar.com Team
Publish Date: November 6, 2023
Posted By Sunil
Follow Us on Google News - Click For Latest News